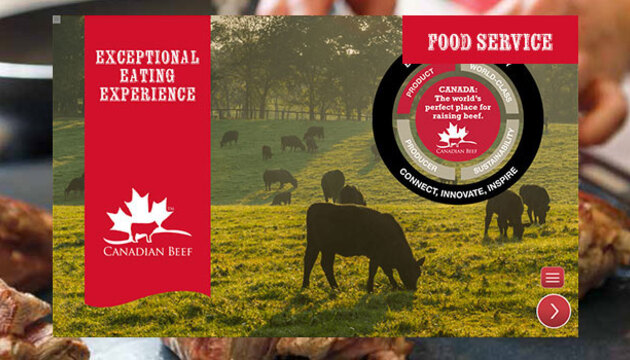 Exceptional Eating Experience (Food Service)
Description
This unique Canadian story allows Canada to position Canadians as putting the best of Canada in our beef. This course will review the influencing factors such as grain feeding that contributes to well-marbled beef. We also will cover aging both wet and dry methods, but also look at processing interventions that can help to provide options for flavor profiles and improve tenderness helping to address less tender cuts. The outcome of this course is a better understanding of the contributing factors to an exceptional beef eating experience.
Course Objectives
Understanding the contribution of marbling to the overall eating experience
Understanding of natural processes that contribute to the eating experience such as aging
Understanding of interventions both physical and chemical that can be used to help less tender cuts perform better.
Understanding of the options around product packing and their effects on presentation and keeping quality.
An understanding of how Canada Beef can assist the retail meat industry drive sales through tools and resources available to retailers and customers.