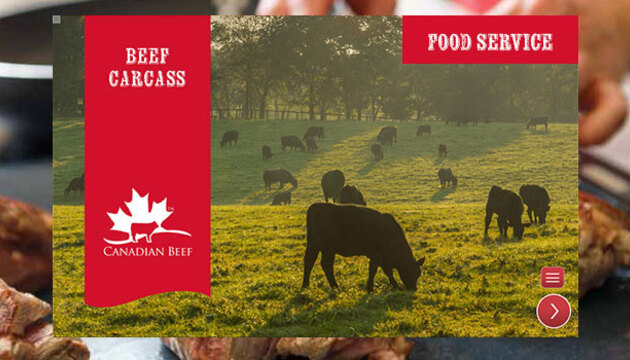 Course 8 - Beef Carcass (FOOD SERVICE)
Description
There are considerable menu engineering and merchandising options with the beef carcass. High-quality Canadian Beef is a complex protein that demands a high degree of care and attention to produce. Understanding the complexities and opportunities unique to each section of the beef carcass will allow you to communicate important handling and cooking information, as well as assist you in how to build your menu offerings for your clientele. This course will introduce you the Interactive Beef Carcass, cutting videos, technical sheets and cooking information that will allow you excite guests and build new profit centres for your business.
Course Objectives
Learn the different sub-primal sections of the beef carcass and be able to communicate the specification details of various cuts.
Learn beef cuts that can be sourced from each section of the beef carcass.
Understand how each cut can be cooked so to support food service operations.
Become familiar with under-utilized cuts and "hidden gems" that bring new opportunities and points of differentiation for operators.