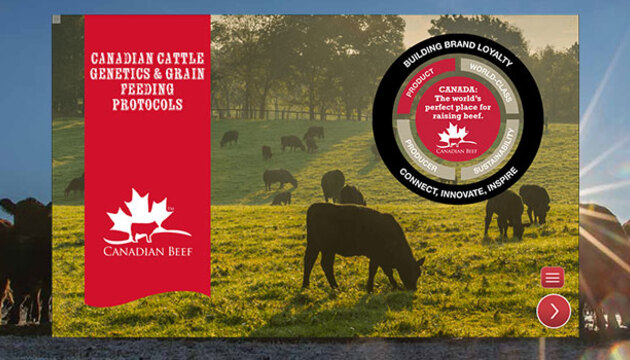 Course 2 - Canadian Cattle Genetics & Grain Feeding Protocols
Description
In this course, you will learn why the Canadian beef cuts sold to the consumer every day are exceptional and how Canada has an advantage in delivering consistent, high quality results by using only one type of genetic influence to cross breed cattle for the best combination of well marbled, muscled, flavourful and tender beef products.  
Course Objectives
Realize how Canada has become an internationally recognized supplier of livestock genetics.
Understand why Canada is uniquely positioned to provide high quality grain for cattle production.
Explain how feeding corn, barley, and wheat grain contributes to well-marbled, flavorful and tender Canadian Beef.
Understand how government and industry groups have worked in tandem to position Canadian beef as a world-class product.